Certified Pre-Owned Program
Why Buy Maserati Certified Pre-Owned?
Our Certified Pre-Owned program broadens the possibilities, enhancing the value of the used Maserati you choose and ensuring that it delivers on the dream of driving one of the world's most desired cars. A Certified Pre-Owned Maserati is the best used Maserati you can buy. The exclusive Maserati Certified Pre-Owned ensures each certified vehicle meets the highest standards and will also satisfy the needs of the most demanding customers. All you need to do is enjoy the timeless emotion of driving your Maserati. The program is applicable to the following models: Ghibli, Quattroporte, Levante, GranTurismo, GranTurismo MC Stradale, GranCabrio. Experience the luxury of a Maserati Certified Pre-Owned vehicle from Maserati Jacksonville.
The Program
The exclusive "Maserati Certified Pre-Owned" program warrants the best pre-owned Maserati vehicles for 12 or 24 months, with no mileage limitations. To enjoy the same services as for new cars, the Maserati pre-owned vehicles must not be older than five years (as of the date of registration), have a mileage of less than 62,500 miles and, above all, pass 120 strict checks, that covers all areas of the automobile.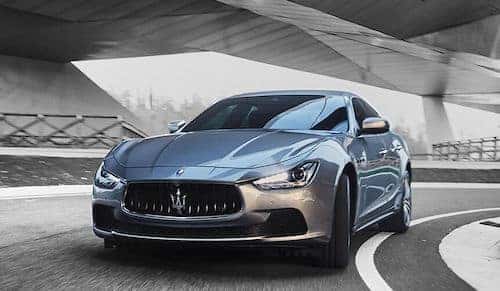 CPO Ownership Benefits
Just as you would expect, no other car in the world turns heads like a Maserati. A Certified Pre-Owned Maserati delivers an extraordinary ownership experience, allowing you to confidently enjoy the excitement of being a Maserati driver.
* Used Maserati vehicles selected and approved for CPO based on condition and service history
* 120-point inspection by Maserati factory-trained technicians
* Only the finest used Maserati models are reconditioned to CPO standard
* Up to 6 years with unlimited miles (from original factory warranty in-service date)
* Limited factory CPO warranty coverage
* Roadside assistance 24-hour support